Reasons to have your own Domain
Do you manage your own business?
We will manage your email! Your company deserves first-class quality, the best possible spam protection and affordable solutions delivered by experienced professionals like us. Continuous email support is just a call away or, of course, you can email us at
helpdesk@comtodo.com
Distinction and Prestige
Using your own domain gives your company distinction, prestige and professionalism to its customers.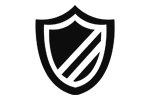 Higher Protection
It provides greater security against Virus, Spam and against computer attackers thanks to the security measures we have.
A Low Cost Domain
Using your own domain is a great investment for all organizations with a low cost.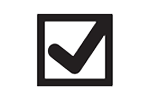 Consolidate Our Brand
It ensures exclusivity and helps consolidate the corporate brand and make emails more easily identified.
First impression counts
The first impression is the one that counts most when presenting ourselves to our clients, a personalized domain assures us to take care of our image before them.
Transmits trust and seriousness
With your own domain you will gain credibility, demonstrate seriousness and professionalism by valuing your image before the online market.
Versatility
With your own web domain incorporated into your company's email or website, you can create multiple email accounts.
Higher Efficiency
They offer more efficient email management that allows you to create groups or work lists and in this way employees can communicate with each other more easily and conveniently.
E-mail Marketing
Having a corporate email account will prevent our advertising and information from being classified as spam if we carry out email marketing campaigns.