Guide to configuring email for Windows Computers
1.- In the start menu we will look for "Control Panel".
2.- After opening the control panel will appear in the upper right corner "See by" and select "small icons".
3.- We click on "Mail (Microsoft Outlook)".
4.- When a mail configuration window appears, we will click on "Show Profiles".
5.- A window will appear and we will click on "Add", then we will put our profile name and click on "OK".
6.- We will select "Manual setup or additional server type".
7.- We select "POP or IMAP".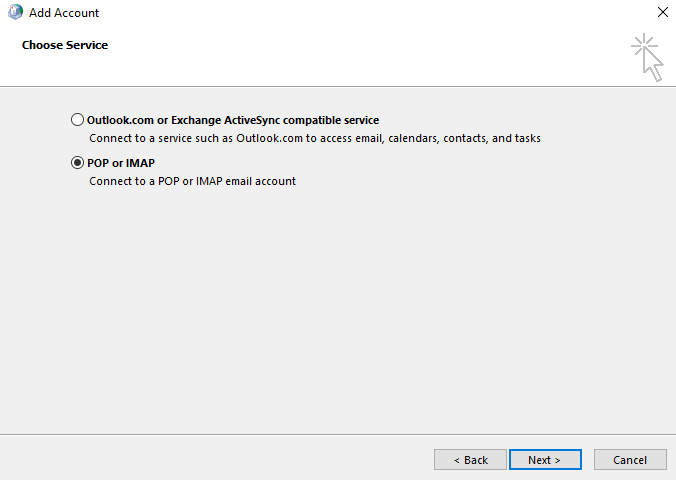 8.- In the next window we will fill the fields with the corresponding information, here we give you an example of it: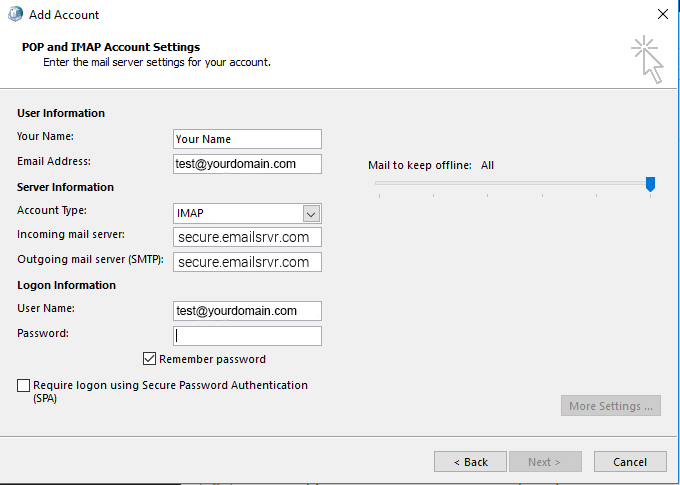 The data marked with an asterisk is replaced with your personal information, those that are not marked have to leave them as shown.
Name: Jhon Smith (Your name) *
Email: jsmith@yourdomain.com (your email) *
Account type: IMAP
Incoming server: secure.emailsrvr.com
Outgoing server: secure.emailsrvr.com
Username: jsmith@yourdomain.com (your email) *
Password: ******** (your password) *
9.- Once we have filled in the data correctly we will click on "more configurations" and then on the "server exit" tab. There we will select "My server of exit (SMTP) requires authentication" and also where it says "to use the same configuration of my server of entrance"
10.- Then we go to the tab "Advanced" and there we will fill the following data as shown in the image:
11.- We click on "Accept" and then "Next", once this is done, Outlook will try to send a test email using the configurations that we just filled out. If everything has been entered correctly, the mail will have been sent.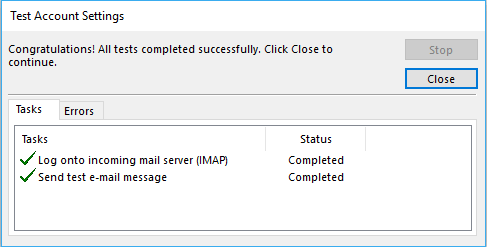 12.- Congratulations! You have correctly configured your email to use it with Outlook. Please wait 15 minutes in which the mailing list is completely downloaded in case of having several, if it is new the mail will be able to use it.